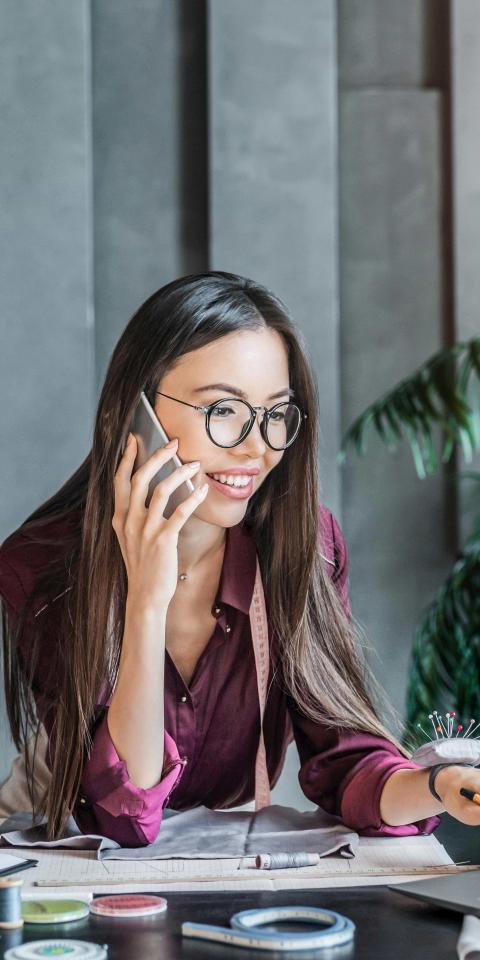 MBA Luxury and Fashion Management and Marketing
Format
Initial or continuous training
Admission Level
3-year Undergraduate degree or Higher
The MBA Management and Marketing of Luxury and Fashion is today, after 15 years of existence, known and recognized as one of the best ways to integrate the different luxury sectors.
It aims to give students a background of knowledge and tools to analyze the economic, artistic and cultural sectors of luxury. It also provides the skills essential to have a professional managerial activity in this field.
Students are also trained in fashion marketing with areas such as creation, trends and contemporary art. The program examines trends in design and fashion from historical, geographical and sociological aspects.
The training is also focused on Digital, an emerging sector that promotes the skills sought by companies today.
A 3-day study trip to Italy is also on the program, in order to discover Italian artisans and Made in Italy (a benchmark in fashion).
The MBA Management and Marketing of Luxury and Fashion is THE transversal training which covers all areas of luxury and marketing.

10th
In the Eduniversal 2021 Ranking in the "Luxury Management" category
87%
of students are employed 6 months after graduation
91%
Of students on an internship or who are employed abroad
32 000 €
Average gross salary in 1st job
Objectives
Acquire in-depth training in technical expertise in the field of management and marketing applied to the luxury and fashion sectors.
Develop solid knowledge of market practices in a context where businesses are evolving.
Acquire the necessary know-how, both with regard to the economic and digital environment, business and competition law, logistics, as well as management and marketing techniques for steering teams and projects.
Adopt a comprehensive and transversal approach to the industry: companies, professions, risks and opportunities.
Acquire the expertise to access Marketing manager positions in the luxury and fashion sectors.
Acquire the skills of teamwork, leadership to develop your potential.
Courses Program
SME - Disruptive Innovation
Business Plans, Budgets
Leadership, Team management
Business strategy
CSR
SME, Disruptive innovation
Digital transformation
Agile project management
VBA - Visual Basic for Application (Excel, coding)
Luxury purchasing and logistics
Design thinking
Distribution strategies
High jewelry, furnitures, luxury cars (EN)
Fashion history
Trademark and intellectual property rights
Luxury and CSR
Luxury & counterfeit
Cosmetics - Strategies & practice
Customer experience in luxury
Packaging & Visual merchandising
Adobe Suite (In-Depth)
Workshops: Thesis Coaching
Oral Business English
Public speaking, English for luxury industry
Digital strategy, networks
Business games - Marketstrat
Time for personal development, autonomy
Crisis marketing, E-reputation management
International marketing
Business management, dashboards
Marketing plan
Sectoral visits, Workshops, Shops, Epernay, etc.
Soft skills
Support CV + Cover letter
Coaching, case studies
Skills
Understand your environment and the challenges of the organization.
Develop a marketing plan, set up its Implementation & follow-up
Manage, motivate, train, challenge sales, marketing and communication teams
Carry out qualitative / quantitative studies, design and manage the 360 ° communication strategy
Design and manage the company's digital strategy, online communication, social networks, management of qualified traffic and online sales
Manage a business, dashboards, build, challenge and monitor a budget, engage with all stakeholders in project mode
Soft skills, interpersonal and technical skills, team and project management in agile mode
Carry out a research study, provide a solution from a new angle to a problem
Apply the accumulated knowledge to the company
Pedagogical method
This program combines the transfer of skills, knowledge and learning reflection techniques to specialize in luxury. The fundamentals of business management, management and leadership are also taught in order to have a complete program.
Digital technologies are at the heart of the lessons. The training is taught with lessons but also practical case studies, classroom presentations and group discussions.