Bachelor Finance 2nd year
Language
French / English (4th Semester)
Format
Full-time or work-study optional starting on B3
Admission Level
First year level
Our Bachelor 2 in Finance is a 24 months program that offers an innovative and progressive pathway aimed at acquiring the fundamentals of business management. The programme also provides access to a third-year specialisation in market finance or corporate finance.
Within a company, students will be able to work seamlessly with cross-functional departments: marketing, human resources, purchasing, finance, accounting, international, communications, etc.
What sets our Bachelor in Finance apart?
Its specialisation programme in corporate finance or market finance.
A skills-based teaching approach based on the Eslsca Learning System (ELS) 
A positive teaching approach
Its international dimension 
Its entrepreneurial dimension thanks to the entrepreneurial pathway developed over the first two years:

Step 1 in Bachelor 1- First laboratory (from idea to project)
Step 2 in Bachelor 2 - Second laboratory (from project to company)
Why do a Bachelor's degree in Finance?
The Bachelor in Finance aims to train and support future finance managers.
The individualisation of the course (choice of specialisation in the third year, projects, etc.), the emphasis on professionalisation and personal development are key elements of its pedagogical engineering. The programme is open to all young people with an interest in finance.
The advantages of the Bachelor of Finance
Advanced finance is at the heart of corporate strategy. This means that when you enrol on the Bachelor Finance programme, you will acquire solid skills and unrivalled knowledge in terms of:
Financial planning ;
Cash management ;
Capital budgeting;
Business environment, management, marketing and corporate culture;
Human resources (HR);
Financial markets, banking ;

Corporate, financial and business law

General and analytical accounting.
You will also learn how to use mathematical, financial and statistical tools.
The teaching of technical subjects such as coding (Python and VBA), as well as the contextualisation of students' future professional activity through the use of a trading room (Bloomberg), play an important role in the Bachelor's curriculum.
ESLSCA's Bachelor in Finance
This course makes candidates operational as soon as they graduate, because in addition to their enriched network, they have the right skills to help a company perform. The involvement of industry professionals and the quality of ESLSCA's teaching staff add further value. The skills delivered by this bachelor's degree are recognised and acclaimed by professionals.

58%
of students on work-study programs in their third year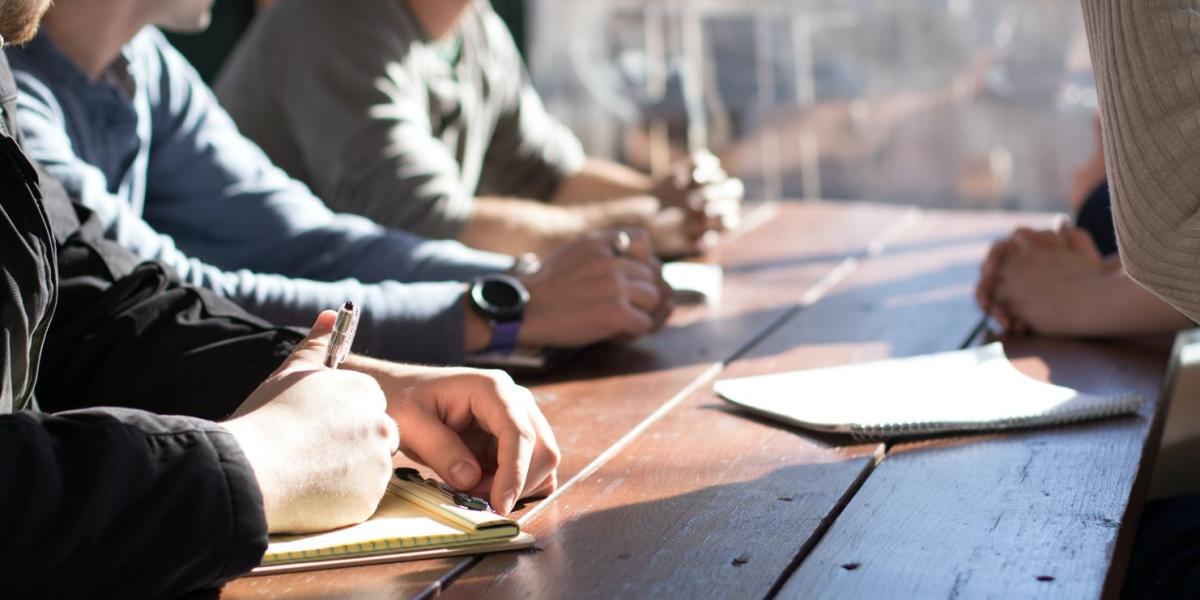 Objectives
The Bachelor of Finance aims to :
Understand the managerial and economic environment of the company
Deepen your knowledge of finance while exploring international issues and innovation
Specialise in corporate or market finance and apply your knowledge to real-life problems
Bachelor Finance 2024/2025 programme
MODULE 1: BUSINESS ENVIRONMENT
Economy*
Human Resources*
Organisational theory*
Business strategy*
Marketing fundamentals*
Economic and financial culture*
Introduction to Business Law*
MODULE 2: ACCOUNTING AND LAW
General accounting*
Analytical accounting*
MODULE 3: QUANTITATIVE METHODS
MODULE 4: LANGUAGE/COMPUTING
Business english
Business English/TOEFL ITP preparation (included in tuition fees)
How to write a CV and covering letter
MODULE 5: DEVELOPING PROFESSIONAL SKILLS
Sharing week* (soft skills, curiosity-general culture, agile sprint, etc.)
Entrepreneurial laboratory* "from idea to project" - Step 1
Circular economy*
Social responsibility/CSR*
Climate fresco*
INTERNSHIP - 1 month (22 days in a company)
*course in French
MODULE 1: BUSINESS MANAGEMENT
Economy
International Political Economy
Project management
Financial law
Corporate social responsibility
MODULE 2: FINANCE AND FINANCIAL MANAGEMENT
Banking and financial intermediation
Fundamentals of financial markets
Financial accounting
Management control*
Corporate taxation*
Company accounting*
Forecasting and financial management*
MODULE 3: QUANTITATIVE METHODS
Mathematics*
Statistics*
Research methodology:
1st semester : Part 1: Introduction to academic research*
2nd semester: Part 2: Introduction to academic research
MODULE 4: LANGUAGES
English (business english, public speaking)
French language* - for international students only
Mandarin
MODULE 5: DEVELOPING PROFESSIONAL SKILLS
Entrepreneurial laboratory* "from project to company"* - Step 2
Social economy*
Study trips*
International exchange (semester 2)
INTERNSHIP - 2 months (44 days in a company)
*Course in French
COMMON CORE
MODULE 1: COMPANY MANAGEMENT
Company law*
Team management*
Challenge Open innovation
MODULE 2: FINANCE
Cash management*
Portfolio management*
Compliance*
International Finance*
MODULE 3: QUANTITATIVE METHODS
Enhanced statistics*
Research methodology - Dissertation*
MODULE 4: LANGUAGES/IT
Financial english
Public speaking / Mandarin
Management information systems (ERP-CRM-BDD)*
Introduction to VBA coding, Python beginner*
SPECIALISATIONS
MODULE 5: SPECIALISATION IN CORPORATE FINANCE
Management control - level 2*
In-depth accounting*
Financial analysis*
Financial decision-making*
Introduction to auditing*
MODULE 5: MARKET FINANCE SPECIALISATION
Financial management*
Financial markets and institutions*
Behavioural finance*
Company valuation*
Bloomberg workshop/Technical analysis*
Financial mathematics*
MODULE 6: RESEARCH METHODOLOGY AND RESEARCH DISSERTATION
Research methodology*
Assignments*
Oral presentation*
INTERNSHIP - 4 months (i.e. 88 days in companies) for initial training students
*course in French