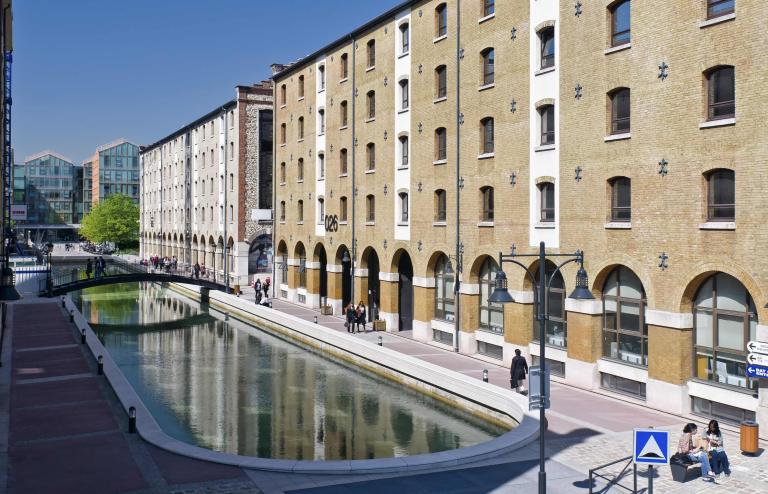 An establishment in the heart of Paris
ESLSCA Business School Paris is located in the heart of a business campus (Parc du Pont de Flandre) in the 19th arrondissement of Paris. It benefits from more than 5,000 square meters of green spaces as well as many services (village square for lunch, pop-up store, connected relaxation area, etc.). ESLSCA students live in a privileged setting a stone's throw from Parc de la Villette where they can benefit from many services: cinemas, shopping centers, sports halls, etc.
A campus designed for its students
The school premises, completely refurbished in 2018, allow students to enjoy more than 8,000 m2 spread over 5 floors. The 360-degree orientation, architecture and layout of the campus provide an ideal setting for studying. In addition to classrooms, ESLSCA offers several spaces designed to meet the needs of students:
Equipped computer rooms
A large cafeteria with the possibility of eating from 8 a.m. to 5 p.m.
An associative space for students (BDE, BDS, etc.)
Group work rooms
Relaxation and agora areas on all floors of the school
A trading room dedicated to MBA Trading students and equipped with "Bloomberg"
Discover the ESLSCA Business School Paris Campus
Accessibility / Disability
ESLSCA Business School's "La Villette" campus has facilities adapted to the needs of students with disabilities. 
In order to ensure the proper integration and life on campus for all, ESLSCA Business School Paris also provides personalized support for students with disabilities.
The Paris campus disability advisor is there to find solutions adapted to each situation and can be contacted for any specific follow-up request.
How to get to the campus
ESLSCA Business School Paris
11 rue de Cambrai
75019 Paris

Transport:
By metro: Line 7, Corentin Cariou stop
By RER: Line E, Rosa Parks stop
By tram: Line 3b, Porte de la Villette stop
By bus: Line 60, Corentin Cariou stop - Line 71, Cambrai stop - Line 239, Rosa Parks stop Line 150 and 152 Porte de la Villette stops