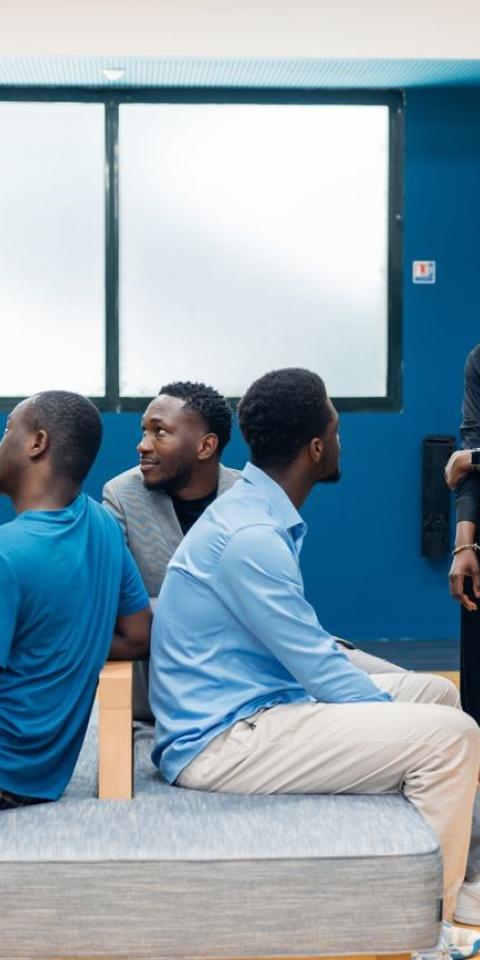 MBA 2nd year Logistics and Supply Chain Management - Logistics and Supply Chain
Start date
May and October
Format
Initial or continuous training
Admission Level
4-year Undergraduate degree or Higher
The 2nd year MBA Program Logistics and Supply Chain Management - Logistics and Supply Chain Specialty of ESLSCA Business School Paris aims to train young professionals who are competent, cultivated, open to the world and anchored both in values ​​and in knowledge. The exercise of Management is not only based on mastering techniques and technologies, but also on the ability to create dynamics by supporting women, men and regions.
The program favors contact with a network of high-level professionals working in first-class companies (industry, commerce, digital, distribution, e-commerce, public sector and sovereign services, education) in a position to offer students openings and opportunities. prospects of interest.
The pedagogical approach favors the alternation between general courses and shorter modules carried out by passionate professional speakers, who are keen to share their experiences. The course will be interspersed with several visits to discover companies, infrastructures, trade shows and attendance at targeted conferences related to our industry.
Our field experience leads us to consider general culture, reading, and interpersonal skills as keys to success that matter as much as mastery of technique. Open to innovation, we favor the exploration of emerging trends to invent the supply chain engines of tomorrow.
Compétences développées
Le MBA Logistique et Management de la Supply Chain prépare les étudiants pour :
Disposer d'une boîte à outils leur permettant d'intervenir dans le domaine de la chaîne d'approvisionnement.
Développer de solides connaissances dans la gestion opérationnelle de la Logistique, de la Supply Chain ou des Achats, dans un contexte international.
Acquérir les savoir-être nécessaires, afin de naviguer dans un environnement complexe et incertain.
Adopter une approche transversale de ces Métiers, tant en interne qu'avec les partenaires externes.
Programme du MBA Logistique et Management de la Supply Chain spécialisation Logistique et Supply Chain 2023/2024 - 560h
Entreprise étendue - Développement fournisseurs

Achat de prestations logistiques

Modélisation de la Supply Chain

Normes et référentiels de certifications logistiques

Stratégie et tactique en logistique industrielle
Gestion de la production et des stocks - Serious games

Préparation FMIL
Fondamentaux de la gestion des risques

Méthodologie de conception

Méthodes d'analyse fonctionnelle

Approche mathématique et statistique

Pilotage de la performance logistique

Démarche d'amélioration continue, TPS, Lean Management et VSM

6 Sigma et maîtrise statistique des processus
Leadership et gestion d'équipe
Résilience de la Supply Chain

Comptabilité Générale

Analyse financière et stratégique

Gestion des coûts et des investissements

Impacts financiers de la logistique
Supply chain digitale 4.0

Présentation d'un ERP
Anglais
Visites, conférences
Soft skills
Préparation au TOEIC