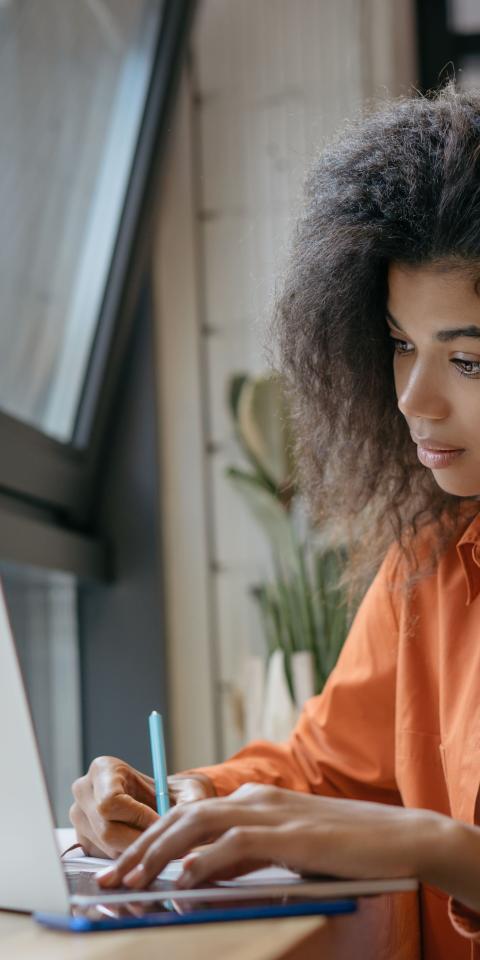 Format
Initial or continuous training in B3
Admission Level
High School diploma or Higher
The 3-year Bachelor of Finance is an innovative progressive course aimed at acquiring the fundamentals of business management with a specialization in finance. In business, students will be required to work in interaction with other departments: marketing, human resources, purchasing, Finance, accounting, international, communication, etc.
In this sense, the Bachelor of Finance at ESLSCA aims to:
- Know the concepts that allow an organization to be managed effectively and piloted (Management, Project management, Team management, Management control, audit, Financial markets, Compliance, Supply chain, etc.)
- Go Operational to take a position in a company in the finance-accounting professions after 3 years
- Be armed to pursue an M1-M2 course in Finance (other specialties possible)

100%
Of students obtaining the RNCP title
Objectives
Understand the managerial and economic environment of the company

Deepen the student's knowledge in finance while exploring international businesses and innovation

Specialize in finance and apply knowledge to real-life issues
Courses Program
MODULE 1 · BUSINESS ENVIRONMENT
Economy
Human resources
Business strategy
Marketing fundamentals
Fundamentals of organisational theory
Economic and financial culture
MODULE 2 · ACCOUNTING AND LAW
General accounting
Cost accounting
Introduction to business law
MODULE 3 · QUANTITATIVE METHOD
Mathematics I
Statistics I
Pack office
MODULE 4 · PROJECT AND VALORIZATION OF PROFESSIONAL COMPETENCES
Sharing week (soft skills, general curiosity and culture, agile sprint, etc.)
Entrepreneurial laboratory "from idea to project" - Step 1
Business English
TOEFL ITP - preparation (included in tuition fees)
Writing skills
Climate fresco
INTERNSHIP · 1 MONTH
22 days in a company
MODULE 1 · COMPANY MANAGEMENT
Economy*
International political economy*
Project management*
Financial law*
Corporate social responsability*
MODULE 2 · FINANCE AND FINANCIAL MANAGEMENT
Banking and financial intermediation*
Fundamentals of financial markets*
Financial accounting*
Controlling
Corporate taxation
Corporate accounting
MODULE 3 · RESEARCH METHODS AND QUANTITATIVE METHODS
Mathematics
Statistics
Academic research methodology
MODULE 4 · PROJECT AND VALORIZATION OF PROFESSIONAL COMPETENCES
Entrepreneurial laboratory "from project to company" - Step 2
English (business english, public speaking)
French language - for international students only
Mandarin language
Study trip
International exchange (semester 2)
INTERNSHIP · 2 MONTHS
44 days in a company
*english courses
MODULE 1 · FUNDAMENTAL CURRICULUM
Company management
Company law
Team management
Cash management
Portfolio management
International finance

Quantitative method
Enhanced statistics
Information and management systems
Introduction to VBA coding
Python beginner
MODULE 2 · SPECIALIZATION - FINANCIAL MARKET
Management Control
In-depth accounting
Financial analysis
Financial decisions
Introduction to auditing
Open innovation challenge
MODULE 2 · SPECIALIZATION - CORPORATE FINANCE
Financial management
Financial markets and institutions
Behavioural finance
Company valuation
Bloomberg workshop / Technical analysis
Financial mathematics
Open innovation challenge
MODULE 3 · PROJECT AND VALORIZATION OF PROFESSIONAL COMPETENCES
Financial english
Public speaking / Mandarin
THESIS
INTERNSHIP · 4 MONTHS
88 days in a company for students in initial training
Skills
Perform budgetary control;
Lead and manage a team and a department;
Manage projects related to business management;
Manage an internationally oriented entity;
Conduct auditing and financial management;
Manage a financial management department.
The ESLSCA method is based on three pillars:
Theoretical knowledge
Experiential through the application of lessons in the form of business cases, business games but also Open Innovation challenges and concrete projects / missions promoting the spirit of innovation and entrepreneurship and collective intelligence
Validation via internships and work-study programs, sharing in the form of conferences, master classes and exchanges with alumni, etc.
In addition, the Eslsca learning method enhances the profile of the "Augmented Manager 4.0"; this must reconcile hard skills, soft skills, digital skills and business skills in order to adapt to the reality of the labor market and ensure maximum employability.
Bachelor 1st year
Baccalaureat
CV + Questionnaire followed by a motivational interview
Selection all year round
Bachelor 3rd year
BAC+2 (BTS Finance, BTS Banking, BTS Accounting and Organization Management, DUT Management and Business Administration option finance)
CV + Questionnaire followed by a motivational interview
Selection all year round
Diploma recognition
This diploma prepares students for the RNCP 34734 title "management and administration officer", a professional certification issued by the FORMATIVES Certification at European level 6, NSF Code 310 and 310p, registered with the RNCP on 30 June 2020.
Career perspectives
After completing the Bachelor in Finance, students can integrate a specialized MBA of their choice:

Students can also directly enter the business world and thus work in the following fields of activity and professions:
Financial analyst, Treasurer, Management controller, Administrative and financial manager, Purchasing manager
Accountant, chief accountant, payroll manager, chartered accountant, associate of an accounting firm
Account manager, Bank account manager, Commercial , Commercial engineer
Insurance and savings advisor, Broker, Wealth and real estate advisor, Specialist in banking and insurance products and investments