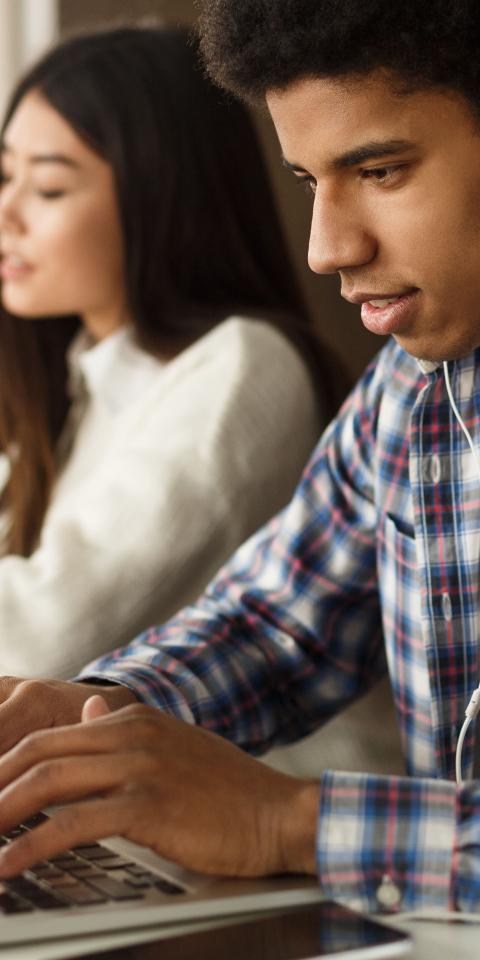 Format
initial or continuous training
Admission Level
From a Bac+2
INTRODUCTION
Program description
The Marketing Bachelor is aimed at students who, after two years of acquiring the fundamentals of business management, have decided to continue their studies in the field of marketing. This academic education is supplemented by business cases, innovation challenges and business games led by experts in their field.
Students are trained to learn, anticipate and manage complex situations and issues related to marketing and brand management, but also to express themselves, manage a team, a project, speak in public and develop their soft skills, etc.
This Bachelor is aimed at students wishing to acquire the knowledge necessary for a professional career in the field of marketing and communication. It allows students to be immediately operational in the job market or to pursue studies in MBA Digital Marketing & Innovation or in Marketing and Management of Luxury and Fashion from ESLSCA.

100%
Of students obtaining the RNCP title
Objectives
Acquire the know-how and interpersonal skills essential to a position of future manager in the fields of marketing and communication
Understand a market and its actors (companies - consumers)
Understand the Marketing function and its role within organizations
Acquire solid knowledge in the field of marketing, service and retail marketing
Understand the role of digital in marketing
Courses Program
Team management
Project management
Corporate law
Research methodology
Service marketing
Brand management
International Advertising
International negotiation
CRM Big Data
Excel - VBA
Information and management system
Computer database
Skills
Contribute to the marketing and promotional strategy (competitive intelligence, technical intelligence, quantitative and qualitative studies, brand management, analysis of the positioning of the offer ...)
Develop content and choose promotional media (Content and information media, customer recommendations (visual, web content), SEO, advertising space and affiliations, reputation, English)
Design and manage marketing and promotional actions (cross-channel marketing plan, marketing campaign, sales plan, sponsorship, marketing project, budget estimate, compliance, indicators and TBD, operational marketing actions, etc.)
Teaching method
- A rigorous and theoretical approach to the fundamentals
- The permanent search for a perspective with the real situation in a company or Realization of a mission on a business problem or Realization of CCMP case studies (Central case)
- Testimonials from expert speakers from the business world. The direct relationship with the professionals gradually allows the construction of an initiation course in which the student becomes a co-actor in his progress. We favor initiative-taking, meetings, exchanges through social networks on operational themes related to marketing.
Bachelor
BAC + 2 (validated or in the process of being validated)
Selection all year round
CV + Questionnaire followed by a motivational interview
Diploma recognition
Titre RNCP 34581 : Chargé de gestion de marketing et promotion