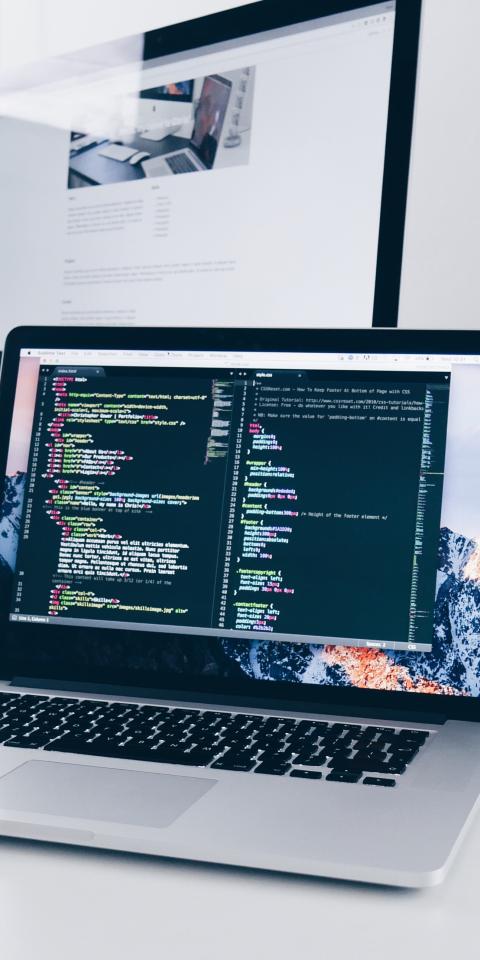 Executive MBA Digital Transformation Strategy
Admission Level
4-year Undergraduate degree or Higher
INTRODUCTION
Program description
Digitalization has affected all areas of society and the economy. In the new economy, entire business models are being revolutionized, working models and processes are changing. The opportunity for real growth, up to $20 trillion over the next five years by IDC estimates, combined with the threat of new, digitally savvy competitors is driving established enterprises to invest in digitally centric business models. Businesses and organizations increasingly need experts who can successfully manage the impact and functioning of the digital revolution and to actively shape the process of organizational transformation.
The Digital Transformation Diploma examines typical business models of the New Economy and their prerequisites for success. By communicating state-of-the-art knowledge combined with a strong practical relevance, the participants are enabled to become the driving force of digital transformation in their own company and to establish a leading culture characterized by corporate entrepreneurship.
Learn about the current and emerging digital technologies enabling radical improvements in business processes and innovation methodologies (Information and Related Technology Governance and Management, Architecture, Agile, Lean, Design Thinking, etc.…) and how to lead them within companies.
The diploma also addresses how data analytics and technologies used to disrupt sectors of the economy and transform business functions and develop results-focused innovation and transformation strategies.
Leading transformation and innovation and develop practical leadership skills to overcome organizational obstacles to innovation and to drive successful transformations within functions or businesses.
This Executive MBA Digital Transformation Online is in partnership with ESLSCA Egypt.
+70
years of expertise in the field of finance
Objectives
Turn the threat of digital disruption into an opportunity by creating value for your organization through a digital transformation initiative.
Align and engage your staff and other stakeholders to support your initiative.
Focus on the real priorities and uncover valuable superior insights.
Design action plans that have a real impact on business performance
Refine your plan and get strong arguments to convince stakeholders to support its implementation.
Learn tools and techniques for the digital age
Learn digitization and strategies for the digital ecosystem
Understand the trends of innovation in digitization
Know about e-commerce strategy and digital business models
Learn how to manage change and the digital transformation roadmap in organizations.
Course Program
Digital Business Model & Architecture Management
Statistics for Decision Making
Acounting and Financial Analysis for Decision Making
Economics of knowledge Management
Entrepreneurship and Innovation Management
Leadership and Strategic Performance Management
Human Resources & Change Management
Big Data and Business Analytics
Data Science, Data Analytics and Data Visualization
Disruptive Technology
Cyber Security and Compliance
Advanced Digital Transformation Enablement Management
Digital Transformation I&T Strategy Management
Digital Marketing
Capstone Project
Skills
Turn digital disruption from threat into opportunity by capturing value for your organization by instigating a digital transformation initiativ
Design actionable plans with real business performance impact
Refine your plan and obtain sound arguments to persuade stakeholders to support its implementation.
Learn how to manage digital transformation change and roadmap in organizations.
Teaching method
A module (22h in total) of the Executive MBA Online Digital Transformation is presented as follows:
Online courses (4h)
Lessons in podcast format (3 hours)
Business cases (6h)
Conferences (4h)
Forums (3h)
An exam (2h)
Capstone (1.5h)
THE CAPSTONE PROCESS
PHASE 1 - INVESTIGATING
Start building a capstone idea
Establishing a research question.
Make a market research to test viability.
Define the need, target audience, and potential proposition.
Envision how the result will transform lives and businesses.
Deliver a 10-15-page description as a summary of this phase.
PHASE 2 - CONNECTING
Look for opportunities to connect with existing market players
Seek organizations and people that would be interested in your proposition.
Establish correspondence with several prospective partners.
Make at least one agreement to collaborate. Deliver a 25-35-page description as a collective summary of this and the previous phase.
PHASE 3 - DEVELOPING
With you chosen collaborator (you must list name surname and company)
Start developing the proposed idea.
Together, discuss and agree on the work plan and strategy.
Review and describe synergies and contributions of this collaboration.
Collectively prepare a business plan and implementation schedule.
Deliver a 40-50-page description as an overview of this (and the previous phases).
PHASE 4 - DEPLOYING
Start or continue the deployment of your business plan or idea.
Make a realization and implementation of your plan.
Design, implement, integrate, deliver, test, refine, improve, and validate your concept, idea, service, or product.
Make a demonstration of your achieved results.
Deliver a 50-70-page capstone project description as an overview of all the work that has been done.
Prepare a 10-15-minute talk to present your work. It is planned to organize a TEDx style event for all students to deliver their capstone project talks in a strictly organized manner
Audience for this diploma
Professionals, entrepreneurs and corporate partners:
Professionals looking to
Understand digital business holistically
Pivot into the digital industry
Learn the skills necessary for a digital economy
Launch their own digital business
Reboot their careers, re-enter the workforce
Employees seeking to
Develop or move to an online business
Benefits of training
A progressive pedagogical approach with an innovative blended learning format
A strategic partnership between Eslsca France and Eslsca Egypt allowing to take advantages of synergies between both learning methods and faculties (university and business school)​
An exhaustive course covering all digital transformation aspects with a solid Business Analytics and Data management module considering the importance of Data in the digital transformation strategy​
A resolutely experiential approach with a Capstone from project investigating to project deploying​
A final presential out of course activity to one of the campus of student's choice to make companies visits and support their thesis.​
Career perspectives
The Digital Transformation MBA offers multiple career perspectives :
Transformation manager
Transformation director
Change manager
Change director
Program manager
Program director
Business analyst
Project manager
Potential employment industries
All industries need Digital Transformation